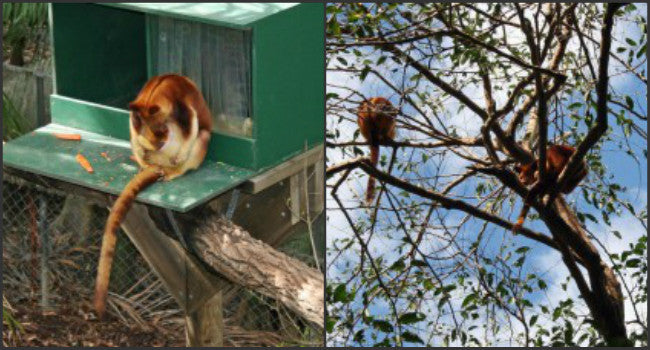 Everyone has heard of the Australian kangaroo that hops across the earth at speed, but have you heard of a tree kangaroo?
Tree kangaroos can leap 60 feet (18m) to the ground from trees without getting hurt.
Instead of sweating, tree kangaroos lick their forearms and allow the evaporation to help cool their bodies.
Young tree kangaroos are called joeys.
Tree kangaroos move with agility in trees and can leap downward several yards to another tree or the ground. When they descend a tree more slowly, they back down.