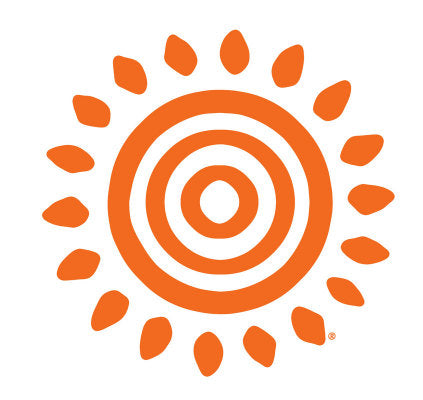 For an amazing range of tie dye colours on t-shirts, you can't go past The Mountain T-Shirts. A brand we here at Australian Native have been offering for more than a decade. While The Mountain has been under new ownership for a couple of years now, they are still bringing amazing artwork to their tie dye t-shirt canvases from world renowned artists and designers around the globe.
One of the changes to The Mountain brand is a logo change, the famous Mountain shaped logo with the sun above it has now been replaced with the vibrant Sun Logo (shown at the top of this article), which is now on all newly manufactured garments. While previous seasons have focused on a lot of "Big Face Animal" style design, there are more beautiful scenes with animals in the wild this season.
One of the best aspects of this tie dye t-shirt range is the sheer range of colours and tones available, as well as sizes - they start from sizes to fit young children and continue all the way through the plus size range, up to sizes that will fit approx. 8XL in Australian sizing.
See below for some of the 2018 tie dye t-shirt range we have available in our store.